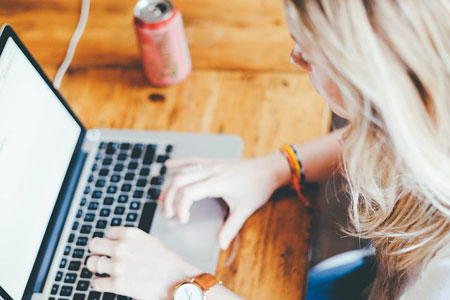 Our Texas Drivers Safety course has been designed so that anyone from any computer with internet access can participate, graduate and get their certificate of completion with ease. This Texas Defensive Driving Course (Driver Safety Course) is approved by the Texas Department of Licensing and Regulation (TDLR) – CP156 and has been created to enable you to dismiss your Texas traffic citation and receive a reduction on your auto insurance.
Texas Defensive Driving Topics Include:
Defensive Driving / Texas Driver Safety Techniques
Lane and Street Sign Identification
The Dangers of Drinking and Driving
The Effect of Drugs and Alcohol
Pedestrian and Motorcycle Safety
Railroad Crossings
Speed Limit Awareness
Driver Fatigue
Texas Insurance Law
Occupant Safety and more!!
247TexasDriverSafety.com can be taken from any computer with internet access at anytime!

Registration for this Texas driver safety course is easy. Simply enter in your personal details, review the course policies and procedures and start reading the course chapters. The defensive driving course is broken up into twelve (12) chapters and contains interactive animations, informative videos and is designed for all computer users. Participation will take no less than 360 minutes, and includes sixty (60) minutes of mandatory breaks.
Course Pricing: Our course is just $25, the lowest price available by Texas State law. We accept credit cards, debit cards and checks/money orders. If you're short on funds, that's no problem! Simply select our "pay later" option during registration.
Completion Certificate Delivery: Once you have successfully graduated from the driver safety course, our staff will process and send you a certificate of course completion. You will receive two (2) copies of this certificate. One copy is for your court, and the other is an insurance copy, which may allow you to receive up to 10% reduction on your auto insurance.  You may choose to have your certificate emailed or mailed via USPS or FedEx. If you need the certificate in a hurry, we provide rush options as well!  If you need your Texas driving record we can help with that too!
Requirements for course completion:
The guidelines and rules for Texas Defensive Driving Courses are mandated by the Texas Department of Licensing and Regulation (TDLR). 247texasdriversafety.com must adhere to these rules to remain in good standing with the agency and has made every effort to make completion of our Texas Defensive Driving course as easy as possible. In order to successfully complete our course, each student must:
Agree to the student enrollment agreement/policies and procedures prior to starting the course
Pay the course tuition fee (Just $25 – No hidden fees)
Spend the required amount of time of course participation (360 minutes)
Pass each 5 question quiz with no less than 4 correct. Students that do not pass a quiz must retake the chapter associated with that quiz in order to retake the quiz
Pass the final examination within 3 attempts with a score of 70% correct or better
Have their identity verified through at least two 3rd party databases or submit a notarized affidavit
MUST NOT accept assistance from any friend, relative or other third party. The student must not attempt to circumvent any course identity verification mechanism at anytime.
Each Online Texas Defensive Driving Course approved by The Texas Department of Licensing and Regulation (TDLR) must adhere to the same set of rules and cannot waive any completion requirement.